Thursday, May 28, 2009
Blog Hiatus
I'm taking a break from blogging here, perhaps for a wee while, perhaps longer, perhaps permanently. I will continue to blog each month with the
Silhouette Desire authors at eHarlequin
and at
To Be Read
and I hope to see you there. Also, my recently madeover website includes a
News page
which I will update regularly once I learn the software. I think that about covers everything, but if there's ever anything you want to know or share, email me. There's a contact link on
my website
. I really do love to hear from readers.
Labels: other blogs, website
posted by Bronwyn Jameson @ 11:46 AM
41 comments
Wednesday, April 29, 2009
Book Giveaway
Friday, April 24, 2009
Morning Visitor
Wednesday, April 15, 2009
Magnate's Make-Believe Mistress, July 09
Monday, April 13, 2009
Desire Authors Blog
Saturday, April 11, 2009
UK in April
Thursday, April 09, 2009
New Foreign Covers I'm Liking
My Newsletter: From Australia, with love
My Visitors: Where in the World are you all?
Click on map to enlarge and view the location of visitors to this page
My Books: Currently Available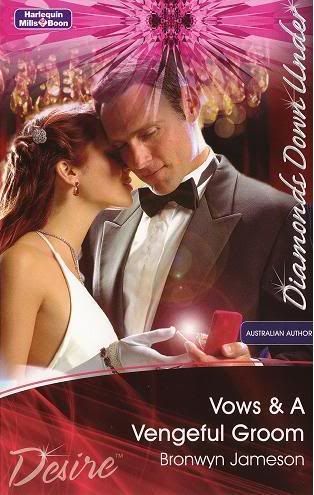 Quotable
"Don't worry about the world coming to an end today. It's already tomorrow in Australia."
Charles Schulz
Have You Visited?
other places I blog:
other author blogs:
websites:
Recent Posts
Archives